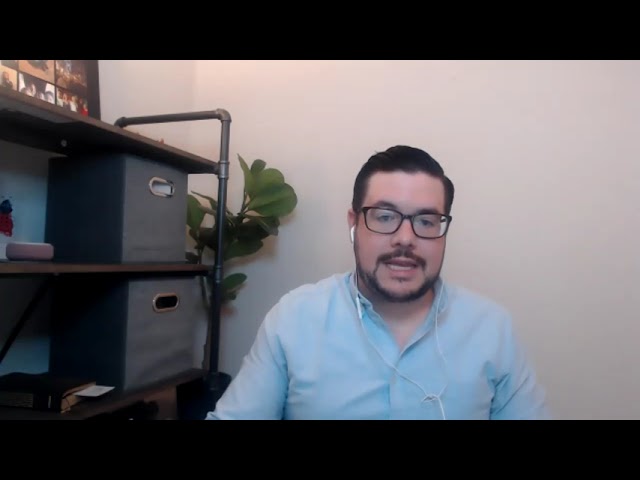 Daniel Hernandez, MD, Director of Medical Affairs and Hispanic Outreach, CreakyJoints Español, discussed the creation of ArthritisPower Español and how this can be helpful for Hispanic patients with skin conditions.
DocWire News: Can you give a brief overview of ArthritisPower?
Dr. Hernandez: ArthritisPower is a free patient centered research registry. It's for people living with joint, bone and inflammatory skin conditions. Patients can select from dozens of symptoms to track, ranging from pain, fatigue, physical function and more, and they can share that data directly with their doctor. This is important because the patients that we see go between three and six months to their doctor's office. So that data that's saved in ArthritisPower, along with any notes that they take and they can take notes within the application itself, it can improve that communication between the doctors and the patient visit.
DocWire News: What prompted the creation of ArthritisPower Español?
Dr. Hernandez: Historically it's hard for Spanish-speaking communities to find any type of application or any sort of health education that is based on science and fact. Unfortunately, especially in the Hispanic community, it's plagued with misinformation. Just a very anecdotal type of data points that we've seen is all of the arthritis content on Facebook, 90% of it is misinformation compared to 10% where it's fact-based groups that are sharing proper information about arthritis and especially rheumatoid arthritis or rheumatoid conditions. So it's quite alarming. And that along with the pandemic really motivated us to create as much opportunities and tools for our community as possible.
DocWire News: How are Hispanic patients disproportionally affected by joint, bone and inflammatory skin conditions?
Dr. Hernandez: Based on the research that we've done, Hispanic patients are nearly twice as likely to become disabled from arthritis and experience joint damage. That doesn't mean that it's more prevalent in the Hispanic community, it simply means that they're diagnosed at a much later stage in their condition. And the reason for that is also strictly related to the misinformation out there. So they don't know even the difference between osteoarthritis and rheumatoid arthritis that arthritis entails hundreds of different diseases. What type of specialists to go see once you believe that you're experiencing symptoms, that might be a certain condition. All of these things are not easily available to our community, to the Hispanic community. Therefore, it is quite obvious whenever you start seeing these types of stats where they're twice as likely to be disabled from a condition that can be treated and you can have a good quality of life as long as you're treating it the accurate way.
DocWire News: What influence did the COVID-19 pandemic have on the creation of ArthritisPower Español?
Dr. Hernandez: That rapid misinformation just kind of blew up, it multiplied exponentially during the pandemic. And that really motivated us quite heavily to create these types of tools for our community.
DocWire News: How will this help rheumatologists forge a better relationship with their patients?
Dr. Hernandez: A proactive patient is an adherent and motivated patient. The better communication a patient has with the rheumatologists, the better off their outcomes will be. Therefore, this tool, ArthritisPower Español, aims to do that.
DocWire News: Are there any last comments or thoughts that you want to share?
Dr. Hernandez: I'd like to invite everyone watching or listening to this, to refer their patients to CreakyJoints Espanol for the links to ArthritisPower Español and to different articles about treating their condition. It's CJES.org, and the direct link to ArthritisPower Español is arthritispowered.org.es.
Credit: Original article published here.