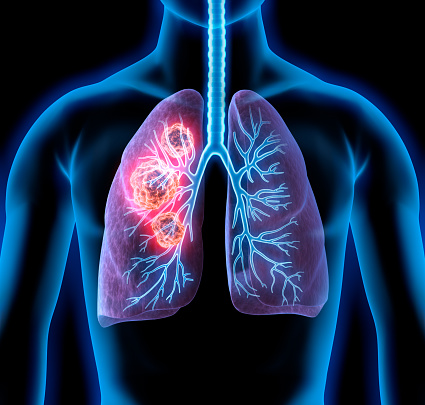 A new study shows that patients with primary lung cancer detected using low-dose computed tomography (LDCT) screening have a lower risk of the cancer spreading to the brain, of developing brain metastases after diagnosis, according to a study published in the Journal of Thoracic Oncology.
In this study, researchers assessed just over 1,500 participants who were diagnosed with lung cancer between 2002 to 2009 and have follow-up data for brain metastases. Of the total population, 41.4% had lung cancer detected through LDCT screening compared with 58.6% detected through other methods.
According to the results, patients whose lung cancer was detected with LDCT screening had a markedly lower three-year incidence of brain metastases (6.5%) juxtaposed without (11.9%), with a cause-specific hazard ratio (HR) of 0.53 (p = 0.001), adjusting for age at lung cancer diagnosis, stage, histology, and smoking status. The researchers noted that the significant reduction in brain metastases risk among patients with lung cancer detected through LDCT screening persisted in subgroups of participants with early-stage primary lung cancer (HR=0.47, p=0.002) and those who underwent surgery (HR=0.37, p=0.001).
"This reduction in risk for brain metastases among LDCT screen-detected lung cancer–which persisted in subgroup analyses of patients with early-stage lung cancer and those who underwent surgery for lung cancer–may not be fully explained by stage shift nor curative treatment for PLC," said Summer Han, PhD, from Stanford University School of Medicine in Palo Alto, Calif via a press release. "The reduction in brain metastases risk may be because of a potentially different tumor biology of the tumors detected by LDCT screening that are less aggressive and slow growing, which needs to be confirmed by further investigation."
"To the best of our knowledge, our study presents the first effort investigating the potential impact of LDCT lung screening on subsequent risk of metastasis," said Han. She pointed out that using the NLST data with a long follow up period provided sufficient time to observe the development of brain metastases.
Credit: Original article published here.