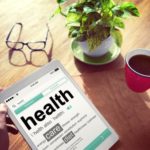 A new study suggests platelet reactivity-guided dual antiplatelet therapy in patients who recently underwent coronary artery bypass graft (CABG) was noninferior to standard care. The study, published in JACC, included 190 patients with acute coronary syndromes and indications for CABG (and taking aspirin and P2Y12 receptor inhibitors) were assigned to either a control group, a group where P2Y12 receptor inhibitors were withdrawn five to seven days prior to CABG, or a platelet reactivity-based intervention group. "A strategy based on platelet reactivity-guided is noninferior to the standard of care in patients with acute coronary syndromes awaiting CABG regarding peri-operative bleeding, significantly shortens the waiting time to CABG, and decreases hospital expenses," the authors wrote in the study.
In patients with diabetes who contract COVID-19, new research has revealed predictors of death, as well as hospital discharge. The paper, published in Diabetologia, included data on 2,796 participants screened for diabetes and hospitalized with COVID-19. The team focused on hospital discharge and death within 28 days. Positive associations with hospital discharge were reported for younger age, routing metformin therapy, and longer symptom duration in multivariable models. Microvascular complications, anticoagulant routine therapy, dyspnea at hospital admission, and several other biomarkers were associated with lower rates of discharge.
A new analysis suggests that rates of venous thromboembolism may not be higher than expected in patients with COVID-19. The analysis included 636 consecutive patients with diagnosed COVID-19 admitted between March and May 2020. The rate of VTE was low – just 1.8% of patients in the non-ICU group were diagnosed, with 10.3% in the group admitted to an ICU. The overall composite event rate was 2.9%. Elevated D-dimer levels were predictive of VTE and of composite events. "In contrast to the risk of VTE, we found a high rate of arterial and bleeding complications in patients admitted to the ICU," the team wrote in the study.
Credit: Original article published here.