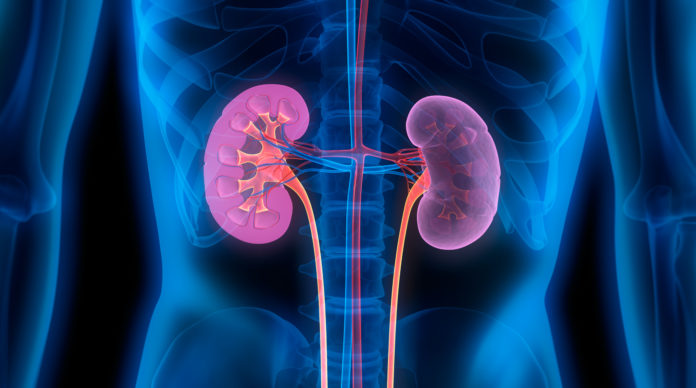 In a recent press release, UW Health and University of Wisconsin School of Medicine and Public Health call for an "approach to assess kidney function devoid of race."
The formula for estimating glomerular filtration rate (GFR), developed more than 20 years ago, is widely utilized as a measure of kidney function. The formula is based on a blood test for creatinine, a protein released by muscles, and on race. Including race in creatinine-based GFR was based on observations from studies that suggested Black participants had higher GFRs compared with White participants. Possible explanations for the variation include higher average muscle mass among Black participants compared with White participants, as well as the original testing sample being comprised of primarily non-Hispanic White men.
However, according to Arjang Djamali, MD, professor at the UW School of Medicine and Pubic Health and UW Health nephrologist, race is a social construct rather than a biological one, and should not be used as a proxy for muscle mass or kidney function.
The use of race in the creatinine-based formula can result in overestimation of GFR to identify kidney function in patients with advanced stages of disease. Overestimation of GFR results in delays in care as well as in access to kidney transplantation for Black patients.
"Essentially, this calculation would often suggest that a Black patient's kidney function is better than what it really is," Dr. Djamali said. "These are the reasons race needs to be eliminated from the formula."
The press release noted that removal of race from the creatinine-based formula could result in the misclassification of the stage of kidney disease in approximately 10% of patients. Dr. Djamali and a multidisciplinary team suggest using a confirmatory cystatin c-based GFR test when accurate staging of kidney disease is considered. The cystatin C-based GFR test does not rely on a race-based assumption.
UW Health has begun using the cystatin C-based GFR test.
"This simple biological test, rather than a social construct, can help eliminate an element of systemic racism in medicine," Dr. Djamali said. "We strongly encourage all health systems to follow this example, and for everyone in the practice of medicine to intentionally engage in anti-racism efforts."
Credit: Original article published here.