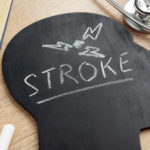 New research indicates that while mechanical clot removal for stroke-causing blood clots is on the rise, racial disparities in who receives the treatment persist.
The study, presented at the American Stroke Association's International Stroke Conference 2021, compared the use of endovascular therapy and post-stroke recovery in different racial and ethnic groups before and after 2015. The data were drawn from the AHA's Get With The Guidelines – Stroke program that had data from over 2,000 hospitals and more than 5 million patient records.
According to the results of the analysis, the researchers reported that more than 302,000 potentially eligible patients received endovascular therapy (in all groups) and it increased over the study period. Black patients, however, were 32% less likely to receive endovascular therapy before 2015 and 17% less likely to receive it after 2015 compared to non-Hispanic white patients. Regarding post-stroke recovery, short-term outcomes in under-represented racial and ethnic groups were worse than in their non-Hispanic white counterparts. Black, Hispanic, and Asian patients were more likely to return home and were less likely to die hospitalized or in hospice care.
"It is reassuring that the treatment gap for Black patients has narrowed since 2015, yet it remains significant and is concerning. The most surprising finding was the discrepancy between short- and long-term outcomes in non-Hispanic white patients versus the patients in other race and ethnicity groups," said lead author Faheem G. Sheriff, MD, an assistant professor of neurology at Texas Tech University Health Science Center of El Paso, Texas, said in a news release. "There is a lot of work that remains in terms of figuring out the root causes for these differences and how best to improve equitable access and care for all patients."
Credit: Original article published here.