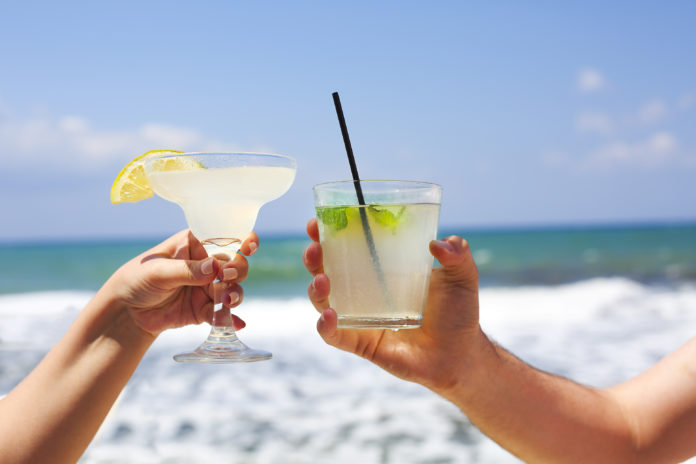 Alcohol in moderation is linked to reductions in stress that may benefit the heart, according to a study being presented at the upcoming American College of Cardiology's Annual Scientific Session.
"The thought is that moderate amounts of alcohol may have effects on the brain that can help you relax, reduce stress levels and, perhaps through these mechanisms, lower the incidence of cardiovascular (CV) disease," said lead author Kenechukwu Mezue, MD, nuclear cardiology fellow at Massachusetts General Hospital, in a press release.
Investigators used the Mass General Brigham Biobank health care survey to identify 53,064 patients with self-reported alcohol intake data. Around 60% were women and the average age was 57.2 years. Alcohol intake was classified as low (<1 drink per week), moderate (1–14 drinks per week), or high (>14 drinks per week). Stress was measured based on amygdala and frontal cortex activity—the parts of the brain associated with stress and executive function, respectively—based on brain scans from 752 patients.
Major CV events occurred in 7,905 patients (15%), with major events occurring in 17% and 13% of patients with low and moderate alcohol intake, respectively. After adjustment, moderate consumption was associated with a 20% lower risk of major CV event and less stress-related brain activity compared with low consumption. This reduced risk was significant after controlling for demographics, CV risk factors, socioeconomic status, and psychological factors.
"Previous studies by our group and others have shown a robust association between heightened amygdalar activity and a higher risk of major adverse CV outcomes, such as heart attack, stroke or death. In the current study, path analyses showed that the link between moderate alcohol intake and lowered CV event risk is significantly mediated though reductions in amygdalar activity," Mezue said.
According to the team, the study limitations include being from a single center, self-reporting of alcohol consumption, and having a limited number of brain scans.
The researchers cautioned that the results of this study should not encourage alcohol use, which is linked to other side effects and increased risk of cancer. Rather, these findings suggest that stress-relieving therapeutics or activities could be beneficial for lowering CV health risks.
Credit: Original article published here.