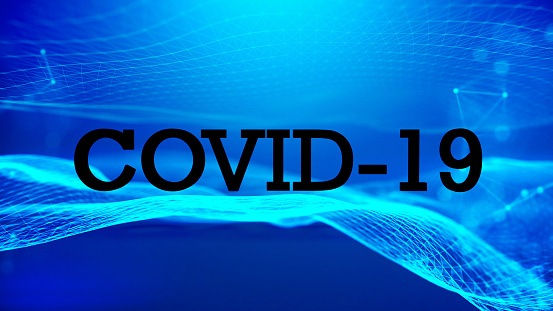 Three studies published on Tuesday in JAMA Internal Medicine evaluated the use of tocilizumab to treat COVID-19 patients—with mixed results.
One study observed no benefit of the rheumatic drug compared to standard of care in patients with COVID-19 pneumonia and partial pressure of arterial oxygen to fraction of inspired oxygen (Pao2/Fio2) ratio between 200 and 300 mm Hg. Another study found that while tocilizumab may reduce the need for mechanical and noninvasive ventilation or death by day 14, it did not decrease mortality risk by day 28. The third study found that its early use in the intensive care unit (ICU) resulted in reduced mortality.
The first study was a randomized clinical trial comparing early tocilizumab administration to standard therapy in hospitalized COVID-19 pneumonia patients in 24 hospitals in Italy between March 31 and June 11. Patients were randomized to receive either intravenous (IV) tocilizumab within eight hours from randomization and then a second dose after 12 hours (experimental; n=60), or supportive care until clinical worsening, at which point tocilizumab was used as rescue therapy (control; n=66). The primary outcome was whichever came first: ICU entry with invasive mechanical ventilation, all-cause mortality, or a Pao2/Fio2 ratio less than 150 mm Hg.
The median age of the patients was 60 years; 61.1% of patients were male. After three patients withdrew, 123 were available for intention-to-treat analyses. Within two weeks following randomization, 17 patients each in the tocilizumab (28.3%) and control groups (27.0%) presented clinical worsening. Two experimental group patients and one control group patient died before 30 days; six and five patients, respectively, required intubation. "The trial was prematurely interrupted after an interim analysis for futility," the researchers wrote.
The second study, which took place in nine hospitals in France, randomized COVID-19 patients with moderate or severe pneumonia who did not require ventilation or ICU admission to either 8 mg/kg IV tocilizumab plus usual care on day one and day three if needed, or usual care (including antibiotics, antivirals, corticosteroids, vasopressor support, and anticoagulants) alone. The main outcomes were score <5 the World Health Organization 10-point Clinical Progression Scale (WHO-CPS) on day four and 14-day survival without requiring ventilation. The researchers also looked at seven- and 14-day WHO-CPS scores, overall survival, time to discharge, time to oxygen supply independency, biological factors, and adverse events.
Final analysis included 63 tocilizumab patients and 67 usual care patients; 32% were female, and the median age was 64 years. Although tocilizumab was not associated with WHO-CPS score <5 at day four, it was associated with possibly reducing the risk of noninvasive ventilation, mechanical ventilation, or death at day 14. However, the groups did not differ in terms of 28-day mortality.
The third study encompassed data on 4,485 adult COVID-19 patients admitted to ICUs at 68 U.S.-based hospitals from March 4 through May 10. Patients were stratified by whether they received tocilizumab during the first two day of ICU admission. The main outcomes were time to death and 30-day mortality.
Final analysis included 3,924 patients (median age, 62 years; 62.8% were male), of whom 433 (11%) received early tocilizumab. Tocilizumab patients were slightly younger (median age, 58 vs. 63 years). There were 1,544 deaths: 125 in the tocilizumab group and 1,419 in the no tocilizumab group (28.9% vs. 40.6%). Median follow-up was 27 days, during which time tocilizumab patients had a lower mortality risk compared to no tocilizumab patients (hazard ratio=0.71; 95% confidence interval, 0.56-0.92). Tocilizumab patients had an estimated 30-day mortality of 27.5%, compared to 37.1% for the no tocilizumab patients.
The study authors acknowledged in their conclusion that their results "may be susceptible to unmeasured confounding, and further research from randomized clinical trials is needed."
Credit: Original article published here.