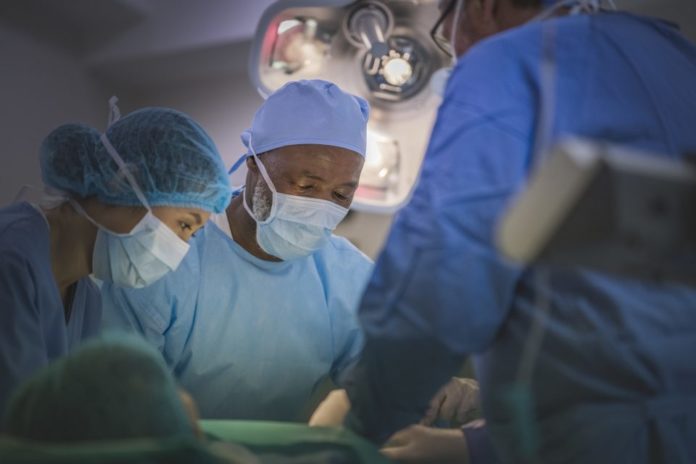 A new study suggests that the use of and 'awake' management strategy of venoarterial extracorporeal membrane oxygenation (VA-ECMO) for cardiogenic shock is safe and effective.
"VA-ECMO is currently one of the first-line therapies for refractory cardiogenic shock, but its applicability is undermined by the high morbidity associated with its complications, especially those related to mechanical ventilation," the authors wrote. "We aimed to assess the prognostic impact of keeping patients in refractory cardiogenic shock awake at cannulation and during the VA-ECMO run."
The study was conducted as a propensity score-matched analysis of a data from 7-year database of patients given peripheral VA-ECMO support. The patient population included 213 patients, 91 of whom were awake and 140 who were non-awake. After adjusting for propensity-matching, the patients in the awake VA-ECMO group had lower rates of pneumonia, tracheosectomy, renal replacement therapy, and less antibiotic and sedative consumption. The authors also reported a reduction in 60-day (20% vs. 41%, P=0.018) and 1-year mortality rates (31% vs. 54%, P=0.021) compared to the non-awake group.
"Although unmatched residual confounders might persist, this strategy was found to be associated with lower short- and long-term mortality," the authors concluded. "Future research is now warranted to better define the clinical profile of patients who would most benefit from this ventilatory approach, as well as its impact on recovery after critical illness and post-traumatic stress-disorder symptoms."
They added: "Our results underline that the impact of 'awake' ECMO management on outcome occurs early, because survival differences among groups remained steady thereafter. That observation is also consistent with previous studies showing stable mortality differences from the early stages of cardiogenic shock."
The paper was published in the European Heart Journal: Acute Cardiovascular Care.
Credit: Original article published here.