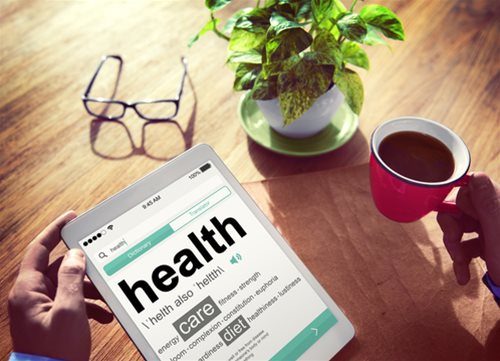 A routine lab test for glycosylated hemoglobin to track blood sugar levels was also able to identify individuals at elevated risk for more advanced atherosclerotic disease, new study results suggest. The authors enrolled 3,973 participants in the Progression of Early Subclinical Atherosclerosis (PESA) with no history of cardiovascular disease and HbA1c within a nondiabetic range, and assessed the individuals for the presence and extent of subclinical atherosclerosis via 2-dimensional vascular ultrasound and noncontrast cardiac CT. HbA1c showed an association with all territories of subclinical atherosclerosis (P<0.001 for all associations). The association was significant in all pre-diabetes subgroups and below the pre-diabetes cutoff. "The glycosylated hemoglobin test was especially useful in identifying subclinical disease in participants classified at low risk according to traditional scores; it made less of a contribution to risk calculation for individuals who already had a moderate level risk according to other risk factors," a study author said in a statement.
—
Soluble fibrin monomer complex (SFMC), a suggested new candidate marker for venous thromboembolism (VTE), is effective at diagnosing the condition in psychiatric patients with positive D-dimer results. According to a study published in the journal Vascular Health and Risk Management, researchers assessed 109 patients at psychiatric department between Aug. 2017 and Dec. 2019. The investigators concurrently measured levels of of D-dimer and SFMC. According to the results of a receiver operating characteristic curve analysis, the area under the curves was 0.848 for SFMC (p<0.001, 95% CI 0.722-0.974), and the optimal cutoff value was 10.0 μg/mL (sensitivity 58.8%, specificity 100%, positive predictive value 100%, negative predictive value 77.4%). "Although previous studies have shown inconsistent results on the usefulness of SFMC, the ROC analysis conducted in the current study shows that SFMC is a useful marker for the diagnosis of VTE," the authors wrote.
—
Treatment with empagliflozin was beneficial for patients with heart failure (HF), regardless of circulating troponin levels, according to results from the EMPEROR-Reduced trial. These findings were published in the European Journal of Heart Failure. This trial enrolled more than 3,700 patients with class II–IV HF and a reduced ejection fraction. Patients were randomized to empagliflozin 10mg daily or placebo and were followed until serious HF or renal events. Risk of diabetes and atrial fibrillation correlated with levels of hs-cTnT. Higher concentrations of hs-cTNT were also associated with increased work of New York Heart Association class III–IV symptoms, hospitalizations for HF within one year of treatment, elevated levels of natriuretic peptides, and poor renal functions (all, P <0.0001). The investigators also identified an association between the hs-cTnT levels and the combined risk of cardiovascular-related mortality and hospitalization for HF (P = 0.0015). "Elevations in hs-cTnT reflect the clinical severity, stability and prognosis of patients with HF and a reduced ejection fraction, with biomarkers, comorbidities, clinical course and risks that are proportional to the magnitude of hs-cTnT elevation," the authors wrote. "Empagliflozin exerted favorable effects on HF and renal outcomes, regardless of the baseline concentration of hs-cTnT."
Credit: Original article published here.