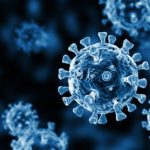 On Monday, March 15, 2021, here are the latest COVID-19 numbers around the world, according to statistics aggregator, Worldometer. 
World Cases: Over 120.5 million.
World Deaths: 2,667,426 deaths.
Countries Outside of the US with Most Infections:
India: 11,483,370 confirmed cases; 158,836 deaths.
Brazil: 11,483,370 confirmed cases; 278,327 deaths.
Russia: 4,400,045 confirmed cases; 92,494 deaths.
UK: 4,263,527 confirmed cases; 125,580 deaths.
France: 4,071,662 confirmed cases; 90,429 deaths.
Many European Nations Pausing AstraZeneca Vaccine
Denmark, Iceland, and Norway are among the European countries that have suspended use of the Oxford-AstraZeneca vaccine while EU regulators investigate the possibility of the vaccine causing blood clots. Danish Health Minister Magnus Heunicke made clear the pause was a "precautionary measure," saying it was not possible yet to draw conclusions. "We act early, it needs to be thoroughly investigated," he added.
Johnson & Johnson Vaccine Listed for Emergency Use Worldwide
On Friday, the World Health Organization announced that it has listed Johnson & Johnson's single-dose vaccine for emergency use worldwide and for use in its COVAX program. "The COVAX facility has booked 500 million doses of the J&J vaccine," WHO director-general Dr. Tedros Adhanom Ghebreyesus said Friday. "We look forward to receiving them as soon as possible. Health care workers and older people all around the world need this vaccine, and COVAX is ready to deliver it."
National News
Monday, March 15, 2021
US Cases: Over 30 million.
US Deaths: 547,301 deaths.
California: 3,623,603 confirmed cases; 55,813 deaths.
Texas: 2,730,374 confirmed cases; 46,697 deaths.
Florida: 1,967,808 confirmed cases; 32,283 deaths.
New York: 1,781,536 confirmed cases; 49,203 deaths.
Illinois: 1,204,409 confirmed cases; 23,122 deaths.
Fauci on CDC Guidelines
Dr. Anthony Fauci told CNN anchor Jake Tapper that federal COVID-19 guidelines "will be much more liberal" by the Fourth of July if US cases drop as more Americans are vaccinated.
Friday, March 12, 2021
Biden Directs States to Open Vaccinations to All Adults by May
President Joe Biden will order all states to allow all adults to receive vaccines by May 1. He provided the date of July 4 where all Americans can again celebrate Independence Day in person. "After this long hard year, that will make this Independence Day something truly special, where we not only mark our independence as a nation but begin to mark our independence from this virus," he said.
CDC Releases Guidance for Childcare Programs
The CDC updated its guidance for childcare programs during the pandemic. The guidance includes mask wearing for children 2 years and older, and air ventilation. "Today, CDC is again releasing updated guidance based on the most recent science," Walensky said. "That science includes additional evidence showing that, when used consistently and correctly, prevention strategies such as mask-wearing, staying home when sick, and good hand hygiene can allow childcare programs to operate safely and reduce the spread of Covid-19."
Thursday, March 11, 2021
US Cases: Over 29.8 million.
US Deaths: 542,387 deaths.
California: 3,611,810 confirmed cases; 54,888 deaths.
Texas: 2,714,110 confirmed cases; 46,023 deaths.
Florida: 1,957,586 confirmed cases; 32,012 deaths.
New York: 1,751,883 confirmed cases; 48,837 deaths.
Illinois: 1,202,709 confirmed cases; 23,067 deaths.
President Biden to Deliver Prime-Time Address to Commemorate Shut Down
President Joe Biden is expected to deliver his first prime-time address from the White House to commemorate one year of COVID-19 being declared a pandemic and the nation's shut down. President Biden will discuss the next steps in fighting the pandemic. "Tomorrow night, I'm going to (deliver a) prime-time address to the American people and talk about what we've been through as a nation this past year, but more importantly, I'm going to talk about what comes next," Biden said on Wednesday. "I'm going to launch the next phase of the Covid response and explain what we will do as a government and what we will ask of the American people."
Biden to Sign COVID-19 Relief Bill Today
President Joe Biden will be signing the $1.9 trillion COVID-19 relief package at 1:30 pm ET today, according to the White House. The bill arrived at the White House last night, and the president decided he wanted to sign it as soon as possible.
Wednesday, March 10, 2021
US Cases: Over 29.8 million.
US Deaths: 540,834 deaths.
California: 3,608,376 confirmed cases; 54,621 deaths.
Texas: 2,708,716 confirmed cases; 45,808 deaths.
Florida: 1,952,773 confirmed cases; 31,926 deaths.
New York: 1,745,965 confirmed cases; 48,726 deaths.
Illinois: 1,198,335 confirmed cases; 23,014 deaths.
US House to Vote on COVID Relief Bill
The 1.9 trillion COVID-19 relief bill is expected to pass Congress on Wednesday. The bill will send direct payments of $1,400 to millions of Americans financially impacted by the pandemic. It will also extend health insurance subsidies and nutrition and rental assistance, and provide billions of dollars for K-12 schools to ensure a smooth transition back into physical classrooms. "Leadership matters. Vaccinations are up, infections are down, $1,400 survival checks are on the way, and that is only the beginning," Rep. Hakeem Jeffries of New York, the chairman of the House Democratic caucus, said on Tuesday.
CDC Monitoring Vaccinated Pregnant Women
The US Centers for Disease Control and Prevention is aggregating data to ensure the safety of pregnant women vaccinated against COVID-19 through its registry called V-safe, according to Dr. Anthony Fauci. "Several thousands of pregnant individuals have actually gotten vaccinated, and the CDC has established a V-safe pregnancy registry to follow the outcomes among vaccinated pregnant individuals," Fauci said.
Tuesday, March 9, 2021
US Cases: Over 29.7 million.
US Deaths: 540,843 deaths.
California: 3,608,376 confirmed cases; 54,621 deaths.
Texas: 2,704,672 confirmed cases; 45,571 deaths.
Florida: 1,944,995 confirmed cases; 31,683 deaths.
New York: 1,732,927 confirmed cases; 48,579 deaths.
Illinois: 1,198,335 confirmed cases; 23,014 deaths.
Studies Show Pfizer-BioNTech Vaccines Protects Against Brazil Variant
A new study indicates that the Pfizer-BioNtech Covid-19 vaccine can protect people against the concerning coronavirus variant first identified in Brazil. The study, conducted by researchers at Pfizer, BioNTech and the University of Texas Medical Branch, showed that the vaccine is able to neutralize the Brazil variant "roughly" as well as it could neutralize an earlier strain of the virus from January 2020, per a CNN report.
Airline Industry Pushing Back Against CDC Guidelines
The United States Airline Industry is pushing back against the CDC guidelines that fully vaccinated people should still not travel. "Every time there's a surge in travel, we have a surge in cases in this country," said CDC Director Dr. Rochelle Walensky during Monday's White House coronavirus response briefing.
Research Needed on the Mental Health Toll of the Pandemic?
After a year of turmoil – not only physically, but mentally and emotionally – US lawmakers are now calling for research into the coronavirus pandemic's impact on mental health. Democratic senators Amy Klobuchar of Minnesota and Tim Kaine of Virginia exclusively told CNN that they plan to introduce the Covid-19 Mental Health Research Act on Tuesday afternoon. The legislation, per the report, would direct $100 million annually for five years to the National Institute of Mental Health to fund research on the mental health impactof the pandemic.
First Case of South African Variant Found in Michigan
The first US case of the South African variant B.1.351 has been detected in the state of Michigan in a male child, according to Michigan's Department of Health and Human Services (MDHHS) Bureau of Laboratories. The case marks the only known case in Michigan at this time, though it's possible additional cases have yet to be detected.
Monday, March 8, 2021
CDC Releases Guidelines for Fully Vaccinated People
The US Centers for Disease Control and Prevention say that people who are fully vaccinated against COVID-19 can safely visit with other vaccinated people and small groups of unvaccinated people in some circumstances. However, safety precautions are still needed. "Covid-19 continues to exert a tremendous toll on our nation. Like you, I want to be able to return to everyday activities and engage with our friends, families, and communities," CDC Director Dr. Rochelle Walensky said at the White House briefing Monday. "Science, and the protection of public health must guide us as we begin to resume these activities. Today's action represents an important first step. It is not our final destination."
The guidelines add that fully vaccinated people must:
Wear a mask and keep good physical distance around the unvaccinated who are at increased risk for severe Covid-19, or if the unvaccinated person has a household member who is at higher risk
Wear masks and physically distance when visiting unvaccinated people who are from multiple households.
COVID-19 Relief Package on Cusp of Passing
The $1.9 trillion COVID-19 rescue bill has passed the Senate and now heads back to the House for a final vote. Per a CNN report, the bill includes: extended help for the unemployed, money to reopen schools, aid for stricken small businesses, child tax credits and health insurance subsidies.
A Promising Statistic
The CDC says there are now more people in the US fully vaccinated against COVID-19 than the total number of confirmed infections in the US. As of Monday, 30,686,881 people have received two doses, according to the CDC.
Friday, March 5, 2021
US Cases: Over 29.4 million.
US Deaths: 531,713 deaths.
California: 3,582,677 confirmed cases; 53,041 deaths.
Texas: 2,679,886 confirmed cases; 44,708 deaths.
Florida: 1,924,144 confirmed cases; 31,273 deaths.
New York: 1,701,431 confirmed cases; 48,184 deaths.
Illinois: 1,191,114 confirmed cases; 22,853 deaths.
Economy Added 379,000 New Jobs Last Month
The US is showing signs of improvement. A report shows that 379,000 jobs last month, exceeding the expectations of economists. The unemployment rate dropped to 6.2% – down from 6.3% in January. Economists had predicted it would stay flat.
Miami Beach Mayor Concerned About Spring Break Surge
Miami Beach Mayor Dan Gelber is concerned about a possible coronavirus spike centered around spring breakers visiting the area."We're very concerned. You know, a lot of things are happening simultaneously. You have the variant down here, and we still are having sometimes dozens of deaths a day in our county," Gelber said on CNN's "New Day."
Thursday, March 4, 2021
Fauci Says Relaxing Restrictions Now is "Inexplicable"
The decision to rollback safety measures put in place to reduce the spread of COVID-19 is "inexplicable," said Dr. Anthony Fauci. "I understand the need to want to get back to normality, but you're only going to set yourself back if you just completely push aside the public health guidelines — particularly when we're dealing with anywhere from 55 to 70,000 infections per day in the United States," Fauci told CNN.
Epidemiologist Concerned About Relaxing Guidelines Given Variants
One epidemiologist is concerned about states easing COVID-19 safety guidelines given the rise of coronavirus variants. "Expect in the next two to three weeks we're going to see a number of areas in this country, I think, that will follow exactly what we've seen in Europe and the Middle East. We're going to see a surge in cases. And everything that the governors are doing right now to relax all the public health recommendations that we've made are only going to be a major invitation of this virus to spread faster and farther," said Michael Osterholm, director of the Center for Infectious Disease Research and Policy at the University of Minnesota.
EU Regulators Begin Review of Russian Vaccine
The European Union's vaccine regulator, the European Medicines Agency (EMA), is reviewing Russia's Sputnik V vaccine. "The decision to start the rolling review is based on results from laboratory studies and clinical studies in adults" the EMA said in a statement on Thursday. "These studies indicate that Sputnik V triggers the production of antibodies and immune cells that target the SARS-CoV-2 coronavirus and may help protect against Covid-19."
Wednesday, March 3, 2021
Texas Lifts Mask Mandate
Texas Gov. Greg Abbott lifted the mask mandate in Texas, despite warnings from health officials not to ease COVID-19 safety protocols. Gov. Abbott also announced that businesses of any type will be allowed to open at 100% capacity starting March 10. "Too many Texans have been sidelined from employment opportunities. Too many small business owners have struggled to pay their bills. This must end. It is now time to open Texas 100%."
US Conference of Catholic Bishops Tells Catholics to Avoid J&J Vaccine
The US Conference of Catholic Bishops – which is the official group representing the Catholic Church in the US – is urging Catholics to avoid taking Johnson & Johnson's one-dose vaccine, saying the vaccine "raises questions about the moral permissibility", per a Forbes report. The group says the J&J vaccine should be avoided since it was "developed, tested and is produced with abortion-derived cell lines."
In response, J&J issued a statement to Forbes saying "there is no fetal tissue" in its vaccine, adding the company used an "engineered cell-line system that enables the rapid production of new viral vaccines to combat many of the most dangerous infectious diseases," though it did not offer further specifics on its process.
CDC Director Warns Americans About Pandemic "Fatigue"
With the distribution of now three approved vaccines for COVID-19, and the development of others, the US is about to benefit from "historic scientific success", but Americans must not give into pandemic "fatigue," warnes Dr. Rochelle Walensky, director of the CDC. "We are just on the verge of capitalizing on the culmination of a historic scientific success, the ability to vaccinate the country in just a matter of three or four more months. How this plays out is up to us," Dr. Walensky said.
J&J Vaccine for Children Under 18 May Be Available by September
Johnson & Johnson is likely to produce a COVID-19 for children under the age of 18 by September, said its CEO Alex Gorsky. "I think it's likely to occur right in that timeline. The good news is, is that the FDA is already working with companies to establish the clear regulatory guidelines, so that the appropriate data can be collected," Gorsky told David Ignatius during a Washington Post Live event on Wednesday. Gorsky added that that this particular vaccine has been used in lower age groups previously. "The AdVac 26 was used extensively among broad age groups, young and old in Africa when we were developing this for other conditions such as Ebola and HIV. So it gives us reasons to be optimistic regarding the safety profile in that in that patient population, but we still have to do the clinical work."
Tuesday, March 2, 2021
US Cases: Over 29.2 million.
US Deaths: 525,799 deaths.
California: 3,555,010 confirmed cases; 52,213 deaths.
Texas: 2,657,614 confirmed cases; 44,072 deaths.
Florida: 1,909,221 confirmed cases; 30,583 deaths.
New York: 1,680,688 confirmed cases; 47,827 deaths.
Illinois: 1,186,696 confirmed cases; 22,735 deaths.
Merck to Work with J&J to Manufacturer Vaccine
President Joe Biden is expected to announce that competitors Merck and Johnson & Johnson will help manufacturer Merck's COVID-19, according to administration officials who reported the news to CNN.
Almost 70% of Americans Want to Get a COVID-19 Vaccine
An Axios-Ipsos poll shows that nearly 70% of Americans want to receive the COVID-19 vaccine once its availability to them.
NYC Mayor Pushes to Expand Vaccine Eligibility
New York City Mayor Bill de Blasio is calling for New York state to expand vaccination eligibility to include sanitation workers, lifeguards, district attorneys, courtroom staff, board of elections staff, building inspectors and New York City Housing Authority frontline staff among others, according to a CNN report.
More Americans Feel Hopeful About the Pandemic
More Americans feel better about the pandemic now compared to last year, according to new poll results from Axios-Ipsos. The poll found that 48% of Americans said that hopeful best describes their mood – which more than doubles the 20% who felt that way over the past year.
Monday, March 1, 2021
J&J Vaccine Approved
On Saturday, the US FDA officially issued an emergency use authorization (EUA) for the Johnson & Johnson vaccine, the third vaccine to be approved for the prevention of COVID-19. "The authorization of this vaccine expands the availability of vaccines, the best medical prevention method for COVID-19, to help us in the fight against this pandemic, which has claimed over half a million lives in the United States," said Acting FDA Commissioner Janet Woodcock, M.D. "The FDA, through our open and transparent scientific review process, has now authorized three COVID-19 vaccines with the urgency called for during this pandemic, using the agency's rigorous standards for safety, effectiveness and manufacturing quality needed to support emergency use authorization."
CDC Director Concerned About Virus' Trajectory Shift
Dr. Rochelle Walensky, director of the CDC, said she is "deeply concerned" about the potential shift in COVID-19 cases. "Please hear me clearly. At this level of cases with variants spreading, we stand to completely lose the hard earned ground we have gained," Walensky said during a White House COVID-19 Response team briefing on Monday. "Please stay strong in your conviction," Walensky said. "Continue wearing your well-fitting mask and taking the other public health prevention actions that we know work."
Credit: Original article published here.