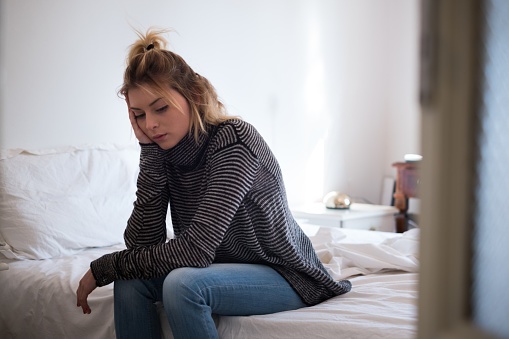 A study found a link between fatigue and cancer outcomes. The study, published in the journal JCO Oncology Practice, shows that cancer patients who reported clinically significant fatigue at the start of cancer therapy have shorter overall survival and more treatment side effects compared to patients without fatigue.
To conduct this study, the researchers assessed four clinical trials; two of which had enrolled patients with advanced hormone-resistant prostate cancer (trials S0421 and S9916) and the other two had enrolled patients with advanced non-small cell lung cancer (trials S0027 and S9509). Participants in all four studies had completed quality-of-life and symptom surveys at the start of their trial using either the Functional Assessment of Cancer Therapy (FACT) or the European Organization for Research and Treatment of Cancer Quality of Life Questionnaire – Core 30 (EORTC QLQ-C30). Subsequently, the investigators used the midpoint of each scale as a cutoff in to categorize fatigue levels prior to treatment.
Findings Highlight the Need to Inform and Counsel High Fatigue Patients
According to the results, the average overall survival times for patients reporting such fatigue were approximately 26% to 45% shorter than those for patients without pretreatment fatigue. Moreover, the researchers observed that patients reporting clinically significant fatigue before cancer treatment were more likely to experience adverse side effects from chemotherapy, especially gastrointestinal, neurological, and constitutional side effects.
Lead author on the paper Julia Mo, BS, previously a Measey Scholar at the University of Pennsylvania and currently at the University of Rochester School of Medicine and Dentistry, said of the study via a press release: Our findings suggest that if there is evidence of significant fatigue, patients and families should be informed and counseled on possible higher risk of poorer outcomes," Mo says. "In addition, strategies may be developed to impact fatigue and possibly long-term outcomes."
The complete study team included Amy K. Darke, MS, Katherine A. Guthrie, PhD, and Joseph M. Unger, PhD, MS, all of the SWOG Cancer Research Network Statistics and Data Management Center, Fred Hutchinson Cancer Research Center; Jeff A. Sloan, PhD, of the Mayo Clinic; Dawn L. Hershman, MD, MS, of Columbia University Medical Center; Mark O'Rourke, MD, of the Center for Integrative Oncology and Survivorship, Greenville Health System, Clemson, SC; Marie Bakitas, DNSc, NP-C, of the School of Nursing, University of Alabama at Birmingham; and Robert S. Krouse, MD, FACS, of the Department of Surgery, Hospital of the University of Pennsylvania.
Credit: Original article published here.