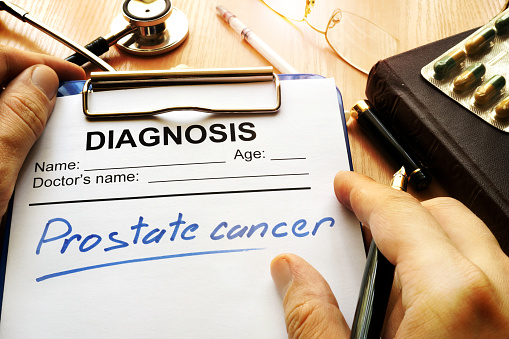 A case report published in Radiology Case Reports highlighted the need to consider peripheral limb bone metastases in patients with biochemical recurrence of prostate cancer, particularly in the setting of a negative staging CT scan and/or bone pain.
In this case, a 66-year-old man who was under surveillance for rising PSA levels was found to have a prostatic adenocarcinoma with a Gleason score of 4+5=9, stage pT3a. Shortly after prostatectomy, the PSA had risen to 0.4 ug/L, from an initial post-operative PSA level of 0.2 ug/L. Due to the PSA rise, the patient underwent a course of salvage radiotherapy to the pelvis.
However, two months following the completion of radiotherapy to the pelvis, the patient suffered a PSA relapse, and was started on a lutenising hormone-releasing hormone analogue. He underwent two consecutive staging CT scans of the thorax, abdomen and pelvis failed to identify any local recurrence or distant metastases and 14 months later, the PSA had further increased.
Subsequent imagining of the left ankle showed aggressive spread impacting the distal left tibia and mid-foot, at which point the patient underwent a whole body bone scan, which showed uptake within the distal left femur, proximal and distal left tibia and within the left ankle and foot, corresponding to sclerosis on CT, the researchers noted. Subsequent radiographs of the left knee and ankle were obtained which excluded pathological fractures that would also have been avid on bone scintigraphy.
The differential diagnosis multifocal aggressive sclerotic bone deposits; however, in the context of biochemical recurrence of prostate cancer with no other primary malignancy identified on CT and no other signs of infection, prostate cancer metastases were the most likely diagnosis, the researchers further noted.
A drop in PSA following targeted radiotherapy to the distal left lower limb was felt to be confirmatory of these lesions were the result of bone metastases from prostate cancer.
"In cases where bone scans show unusual patterns of metastatic disease, contemporaneous plain films should be acquired to allow for future problem solving," the researchers concluded.
Credit: Original article published here.