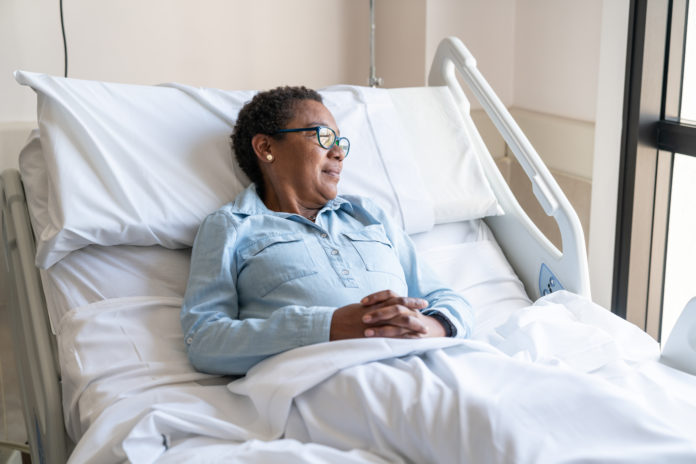 A new analysis suggests that elevated circulating high-mobility group box-1 (HMGB1) levels associated with cardiovascular comorbidities are particularly prevalent in Black women.
Elevated HMGB1 levels have been traditionally associated with elevated C-reactive protein and with stiffer arteries, an indicator of vascular damage.
"We think it's an initiator for the inflammation cascade, which should make its blood levels really good information for patients and physicians," Yanbin Dong, a geneticist, cardiologist, and faculty member in the MCG Department of Medicine and its Georgia Prevention Institute, said in a press release.
The longitudinal cohort analysis included 489 participants (50% Black) who underwent up to four follow-up visits over a maximum period of 8.5 years. At each clinical visit and at baseline, patients were assessed for systolic and diastolic blood pressure, carotid-femoral pulse wave velocity, and carotid intima-media thickness together with plasma HMGB1, high-sensitivity C-reactive protein (hs-CRP), interferon-γ (IFN-γ), interleukin-6 (IL-6), interleukin-10 (IL-10), and tumor necrosis factor-α (TNF-α).
According to the results, baseline plasma levels of HMGB1 were higher in Black individuals than in white individuals (3.86 vs. 3.20 ng/mL, P<0.001), and higher in females compared to males (3.75 vs. 3.30 ng/mL, P=0.005). As obesity levels increased, so did HMGB1 concentrations (P<0.001) and with age (P=0.007). High HMGB1 levels were  were positively associated with hs-CRP, IL-6, TNF-α, systolic and diastolic blood pressure, and carotid-femoral pulse wave velocity (P<0.05), but not with IL-10, IFN-γ or carotid intima-media thickness. A relationship between HMBG1 levels with hs-CRP and carotid-femoral pulse wave velocity was statistically significant.
"This is the first study to demonstrate the age, sex, and race differences in circulating HMGB1," the researchers wrote in the study abstract. "The increasing circulating concentrations of HMGB1 with age suggest a potential role of HMGB1 in the pathogenesis of chronic low-grade inflammation, obesity, and subclinical cardiovascular disease risk."
The findings were published in Atherosclerosis, Thrombosis and Vascular Biology.
Credit: Original article published here.