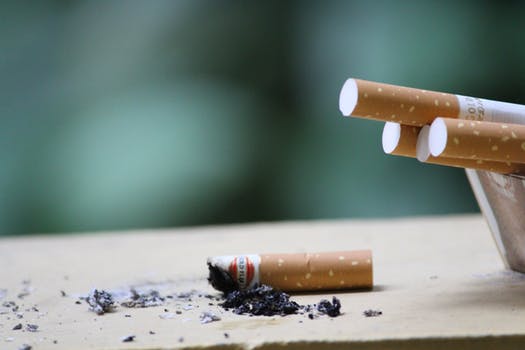 The U.S. Food and Drug Administration has committed to issuing new product standards to ban menthol flavoring in cigarettes and cigars, as well as any other characterizing flavors in cigars, the agency announced on April 29th.
"Banning menthol—the last allowable flavor—in cigarettes and banning all flavors in cigars will help save lives, particularly among those disproportionately affected by these deadly products," said Acting FDA Commissioner Janet Woodcock, MD, in a press release. "Armed with strong scientific evidence, and with full support from the Administration, we believe these actions will launch us on a trajectory toward ending tobacco-related disease and death in the U.S."
Smoking has been previously linked to increased risk of cardiovascular disease and cancer.
The agency's decision is spurred by a citizen petition requesting rulemaking regarding menthol flavoring in cigarettes, and is supported by input from the Tobacco Products Scientific Advisory Committee and an independent evaluation on the impact of menthol use. In their announcement, the agency cited a study published in the American Journal of Public Health, which projected that a ban on menthol would lead to around 633,000 prevented deaths by 2050, including 237,000 deaths averted for African Americans.
"For far too long, certain populations, including African Americans, have been targeted and disproportionately impacted by tobacco use. Despite the tremendous progress we've made in getting people to stop smoking over the past 55 years, that progress hasn't been experienced by everyone equally," said Mitch Zeller, JD, director of the FDA Center for Tobacco Products.
If the proposed product standards are implemented, the ban would be enforced among cigarette and cigar manufacturers, distributors, and retailers, but individual consumer possession of these products cannot be enforced.
The FDA on Thursday announced its long-awaited plan to ban the last flavor still allowed in cigarettes — menthol — and also said it would ban all flavors of mass-produced cigars. https://t.co/8a65DUt2ur

— The New York Times (@nytimes) April 30, 2021
We @MDAndersonNews applaud @US_FDA's plan to prohibit menthol cigarettes and flavored cigars. This decision will profoundly impact cancer diagnoses and mortality, and is a crucial step in protecting and improving the health of some of our most vulnerable populations. #EndCancer https://t.co/sZQlGVofuY

— Peter WT Pisters, MD (@ppisters) April 29, 2021
"If the FDA wishes to reduce smoking rates, the best way of doing this is not through bans, but rather embracing life-saving new technologies to help smokers quit." https://t.co/YS86u6cBR0

— Guy Bentley (@gbentley1) May 3, 2021
Credit: Original article published here.