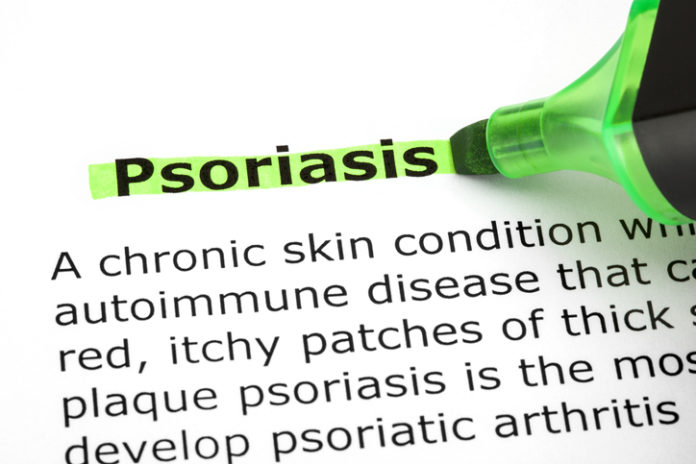 The results of two randomized clinical trials found that risankizumab was associated with improved symptoms, mental health, and quality of life for patients with moderate to severe psoriasis.
Both randomized trials—the UltIMMa-1 and UltIMMa-2 studies—were phase 3, double-blind, placebo-controlled, active comparator-controlled studies that spanned 52 weeks and 139 sites. Sites including hospitals, academic medical centers, clinical research units, and private practices were located in Asia, Europe, and North America.
Patients with moderate to severe chronic plaque psoriasis aged ≥18 years. Eligible patients had disease with body surface area (BSA) involvement ≥10%, Psoriasis Area Severity Index (PASI) score ≥12, and static Physician's Global Assessment (sPGA) score ≥3.
For both the UltIMMa-1 and UltIMMa-2 studies, patients were randomized 3:1:1 to 150 mg of risankizumab, 45 mg or 90 mg of ustekinumab for 52 weeks, or matching placebo for 16 weeks followed by risankizumab. Data from both studies were combined to evaluate the outcomes, which included Psoriasis Symptom Scale (PSS) total, pain, redness, itching, and burning scores; Dermatology Life Quality Index (DLQI); 5-level EuroQoL-5D (EQ-5D-5L); and Hospital Anxiety and Depression Scale (HADS) at baseline and again at weeks 16 and 52.
The entire cohort consisted of 997 patients with a mean age of about 47 years. All groups were primarily male. Patient-reported outcomes (PROs) did not largely differ between the groups at baseline.
At week 16, the risankizumab group had a higher proportion of patients achieve PSS 0—indicative of no symptoms of psoriasis—compared to the ustekinumab and placebo groups (30.3% vs. 15.1% vs. 1.0%), as well as a higher proportion of patients with DLQI 0 or 1—indicative of no impact on skin-related health-related quality of life—compared to the other groups (66.2% vs. 44.7% vs. 6.0%).
When looking at the proportion of patients who achieved minimally clinically important difference, the proportion was greater in the risankizumab group versus the ustekinumab or placebo cohorts for DLQI (94.5% vs. 85.1% vs. 35.6%), EQ-5D-5L (41.7% vs. 31.5% vs. 19.0%), and HADS (anxiety: 69.1% vs. 57.1% vs. 35.9%; depression: 71.1% vs. 60.4% vs. 37.1%).
Improvements in PSS, DLQI, and EQ-5D-5L in the risankizumab-treated patients versus the ustekinumab-treated patients persisted through week 52.
The study was published in JAMA Dermatology.
"These findings may further raise standards for treatments and provide promising outcomes for patients suffering from moderate to severe chronic plaque psoriasis," the researchers concluded.
Credit: Original article published here.