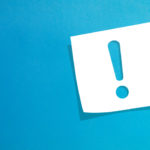 Health Canada is conducting a safety review into tofacitinib following reports that the drug may be associated with serious heart-related issues and cancer.
Tofacitinib, manufactured by Pfizer and marketed as Xeljanz and Xeljanz XR, is indicated to treat rheumatoid arthritis (RA), psoriatic arthritis (PsA), and ulcerative colitis (UC) in adult patients who have not responded well to other treatments.
According to Health Canada, the review follows the results of a long-term clinical trial conducted by Pfizer that assessed tofacitinib at two doses—5 mg and 10 mg, both twice a day—in patients aged ≥50 years with RA who have at least one cardiovascular risk factor.
In Canada, tofacitinib comes with "serious warnings and precautions for cancer and information on heart attacks, which were the most frequently reported serious heart-related problems in this trial," according to Health Canada. The drug is also not approved at the 10 mg twice daily dose for RA or PsA in Canada, only in patients with UC who did not have an adequate response to other medications. And even in these cases, patients are recommended to use the lowest dose possible that proves effective.
Earlier this year, the U.S. Food & Drug Administration (FDA) made a similar announcement on the heels of a safety trial into tofacitinib.
According to the FDA, "preliminary results from a safety clinical trial show an increased risk of serious heart-related problems and cancer with the arthritis and ulcerative colitis medicine Xeljanz, Xeljanz XR (tofacitinib)" when compared to tumor necrosis factor inhibitors. The trial also evaluated the risks of blood clots in the lungs and death, but those results are not yet available.
As in Canada, in the United States, tofacitinib is approved to treat RA, PsA, and UC, but the 10 mg dose is only approved for UC.
In 2019, the FDA approved its most prominent Boxed Warning to alert patients about the increased risk of blood clots and death associated with the drug.
Tofacitinib first received FDA approval in 2012, to treat adults with RA; it was approved for PsA in 2017 and UC in 2018.
Credit: Original article published here.