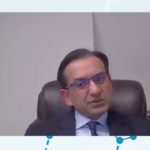 In this first part of a two-part interview, Dr. Hiren Shah, an assistant professor of medicine at the Feinberg School of Medicine at Northwestern University, talks to DocWire News about recent developments in venous thromboembolism (VTE) treatment and therapy, as well as a quick discussion of the results of the MAGELLAN study.
Click here for more on the MAGELLAN study.
Credit: Original article published here.