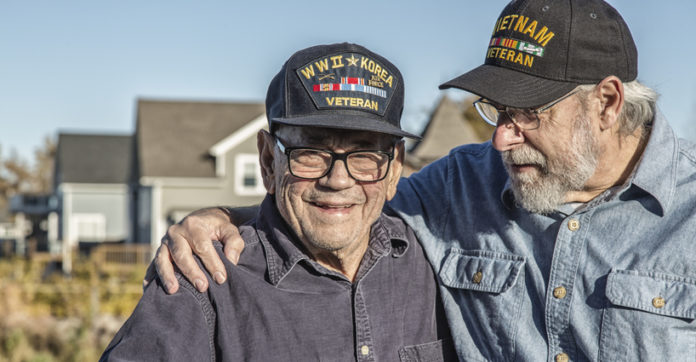 A qualitative study took a closer look at the experiences of military veterans in the UK living with mesothelioma.
The UK has the world's highest rate of mesothelioma, according to the study authors.
"Mesothelioma is a challenging cancer because of the symptom burden, disease trajectory and mortality rates," they wrote. "It is associated with a range of life limiting and debilitating symptoms including breathlessness, pain, cough, lethargy, weight loss and sweating. Studies have reported psychological impacts, including depression, anxiety, low mood, as common."
The Military Mesothelioma Experience Study (MiMES) consisted of 13 veterans living with mesothelioma and nine family members of veterans living with the disease, who were recruited from charities and asbestos support groups, who participated in semi-structured interviews. The veterans ranged in age from 61 to 89 years, and family members, 36 to 74 years.
The interviews yielded three major themes:
Exposure to asbestos and awareness of asbestos related diseases
Using military strategies to cope with mesothelioma
Preferences for information and support
Nearly all of the veterans who participated believe they were exposed to asbestos during their military service; the other sources were either civil work (n=2) or unknown (n=1).
"Several participants had not worked directly with asbestos or in occupations traditionally considered at higher risk of asbestos exposure, for example working in engine rooms on ships. Instead they recalled working and living in environments where asbestos was present. Therefore, asbestos exposure was not just due to occupation itself, but the buildings that veterans lived or worked in," the study authors observed.
For the most part, the veterans were unaware of the risks posed by asbestos exposure until after their military service. In some cases, they would hear about fellow servicemen who developed asbestos-related disease and suspected they too would eventually develop it; "for many MiMES participants, their reaction to the mesothelioma diagnosis was more of resignation than shock," the study authors explained.
Regarding how they wished to obtain information, a significant emphasis was placed on participants' fellow members of the military, even those they did not serve with; shared history and humor were important components here.
The study was published in the February issue of the European Journal of Oncology Nursing.
"MiMES indicates that there are specific challenges and care needs related to veterans with mesothelioma. These may well apply to veterans with other oncology conditions. The study supports more research related to veterans living with other health conditions, including cancer, to understand better the care needs of patients and their families," the researchers concluded.
Credit: Original article published here.