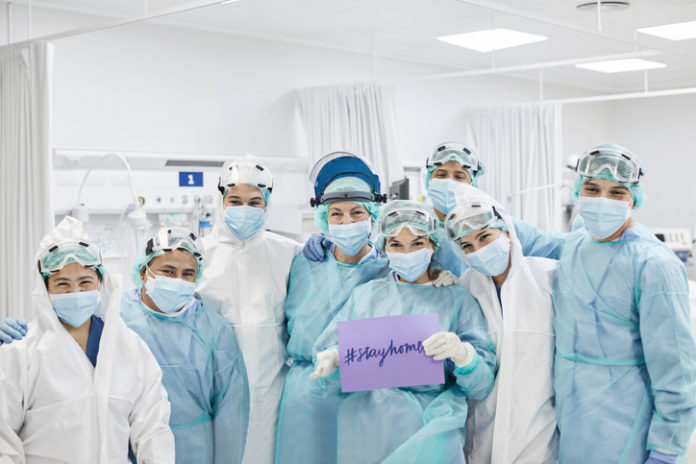 Delays and interruptions in cancer care as a result of the COVID-19 pandemic affected many patients, according to a systematic review that identified the main causes of such delays.
The study authors called the frequency of delays "remarkable, showing a relevant impact of the pandemic on the care of patients with cancer." They added, "From now and on the basis of these findings, strategies can be proposed to mitigate the main delays and disruptions."
Two independent reviewers assessed 62 studies (none with high methodological quality), identified via general and specific databases. Collectively, 38 categories of delays and disruptions that affected treatment, diagnosis, and general health service were identified.
Treatment delays included delays in surgery, radiotherapy, chemotherapy, and unspecified, as well as extension of treatment course. Treatment interruptions included interruptions in chemotherapy, palliative care, stem-cell transplantation, radiotherapy, surgery, physical therapy and rehabilitation, and unspecified.
Changes in treatment plan included changes in radiotherapy scheme, chemotherapy scheme, immune checkpoint scheme, and unspecified. Reductions in number of sessions or treatments included reductions in number of radiotherapy sessions, radio intervention procedures, chemotherapy sessions or patients receiving chemotherapy, cancer-related dermatology procedures, and number of surgeries, as well as reductions in unspecified cancer treatment.
Diagnosis delays included delays in cancer-related laboratory tests and imaging, as well as biopsies. Diagnosis interruption was defined as reduction in number of diagnoses.
Finally, general health service disruptions included delay, reschedule, or cancellation of outpatient visits; unspecified reduction in routine activity; appointment cancellation by the patient or missed by the patient; reduction in number of hospitalizations; delay in hospital discharge or longer stay in hospital; reduction in workforce or number of personnel or healthcare professionals; reduction in supply or technical support; clinical trial interruption or reduction of enrollment; reallocation of cancer care; and additional extra personal cost for radioactive iodine ablation.
Interruptions and disruptions in treatment mostly impacted facilities (up to 77.5%), supply chain (up to 79%), and personnel availability (up to 60%).
The researchers noted that it's not only important to figure out how to minimize delays in cancer care; it is also crucial to continue reporting the related data.
"Strategies can be proposed not only to mitigate the main delays and disruptions but also to standardize their measurement and reporting. As a high number of publications continuously are being published, it is critical to harmonize the upcoming reports and constantly update this review," they wrote.
The study was published in JCO Global Oncology.
Credit: Original article published here.