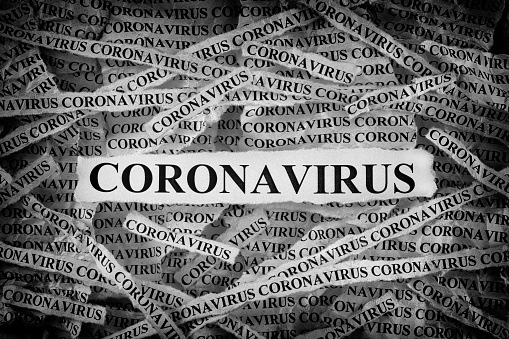 Trump Discharged from Hospital
President Donald Trump returned to the White House Monday, after being discharged from Walter Reed National Military Medical Center, where he had been treated for COVID-19 since Friday. White House physician Sean Conley told reporters the President "met or exceeded all standard hospital discharge criteria" and could continue treatment for the virus at the White House.
Following his release, the President issued a statement in which he appeared to downplay the seriousness of the virus, telling the American people, "Don't let it dominate you. Don't be afraid of it," and added, "Maybe I'm immune. I don't know."
He ended by thanking the staff of Walter Reed for his care.
World News:
On Tuesday, October 6, 2020, here are the latest COVID-19 numbers, according to statistics aggregator Worldometer.
Global Cases: Over 35.8 million.
Global Deaths: 1,050,213.
Outside of the US, the nations with the most confirmed cases of COVID-19:
India: 6,704,900 confirmed cases; 215,127 deaths.
Brazil: 4,940,706 confirmed cases; 146,791 deaths.
Russia: 1,237,504 confirmed cases; 21,663 deaths.
Colombia: 862,158 confirmed cases; 26,844 deaths.
Spain: 852,838 confirmed cases; 32,225 deaths.
Most the World Remains Vulnerable to COVID-19
COVID-19 may have infected one in 10 people around the world, according to the World Health Organization (WHO). Meaning that, 90% of the world remains susceptible to infection. "Our current best estimates tell us that about 10% of the global population may have been infected by this virus," Dr. Mike Ryan, director of the WHO's Health Emergencies Programme, said at a WHO executive board meeting Monday.
National News
Tuesday, October 6, 2020
US Cases: 7.6 million.
US Deaths: 215,221.
US States with Most Infections:
California: 835,971 confirmed cases; 16,178 deaths.
Texas: 809,560 confirmed cases; 16,564 deaths.
Florida: 720,125 confirmed cases; 14,791 deaths.
New York: 500,415 confirmed cases; 33,318 deaths.
Georgia: 323,133 confirmed cases; 7,192 deaths.
White House Denies Offers for Contact Tracing
The White House declined offers from the CDC to help investigate the source of the outbreak that lead to President Trump's COVID-19 infection.
FDA Demands Safety Before Any Vaccine is Approved
The US Food and Drug Administration stated on Tuesday that it wants to see two months of follow-up data after volunteers get their second dose of a coronavirus vaccine as part of clinical trials testing potential coronavirus vaccines. This request will make it near possible for any vaccine maker to apply for emergency use authorization by election day or the end of this month.
Only Four US States are Trending Downwards
Only four US states are showing downward trends in new COVID-19 cases: Hawaii, Kansas, Missouri, and South Carolina. That leaves at least 22 states showing upward trends, and 24 states are showing steady trends.
Monday, October 5, 2020
CDC Once Again Updates Guidance to Say COVID-19 is Airborne
The US Centers for Disease Control and Prevention (CDC) has once again updated its guidance about how COVID-19 can spread. "Today's update acknowledges the existence of some published reports showing limited, uncommon circumstances where people with COVID-19 infected others who were more than 6 feet away or shortly after the COVID-19-positive person left an area. In these instances, transmission occurred in poorly ventilated and enclosed spaces that often involved activities that caused heavier breathing, like singing or exercise. Such environments and activities may contribute to the buildup of virus-carrying particles."
Biden States He Will Debate Trump is Scientists Approve
Joe Biden will listen to the doctors, he said when asked if he would debate President Trump if he were healthy by their next scheduled debate on Oct. 15.  "If the doctors — listen to the science. If the scientists say that it's safe and the distance are safe, then that's fine. I'll do whatever the experts say is appropriate to do."
NJ Gov. Murphy Says Trump Was Reckless
New Jersey Governor Phil Murphy said that President Trump was reckless for deciding to Bedminister rally last Thursday in NJ after his adviser, Hope Hicks, has tested positive for coronavirus. "We continue to send out best wishes and prayers to the President, the First Lady and former Gov. Chris Christie and all that have tested positive over the weekend. This is not a matter of politics but a matter of humanity, but this is also a matter of leadership by example and it is clear that the President and his staff acted recklessly in the first place knowing they had been exposed to someone with a confirmed positive test," Murphy said.
Health Care Workers Should Be At Front of Vaccine Line
Frontline health care workers should be the first to receive COVID-19 vaccinations, according to experts advising the federal government. Following health care workers, then should come older adults living in congregate settings, like nursing homes, a National Academies of Sciences, Engineering, and Medicine (NASEM) committee said in a final report.
Wednesday, October 1, 2020
Massive Airline Layoffs
Sadly, 32,000 airline employees are losing their jobs today after attempts to receive federal money failed. American Airlines is cutting 19,000 jobs, and United Airlines is cutting 13,000 jobs. United CEO Scott Kirby said the decision marked ""a very sad day for all of us here at United."
American Airlines CEO Doug Parker had said in an interview with CNN that he hoped the layoffs could be avoided if the airlines and Congress could reach a deal, that has yet to occur.
Credit: Original article published here.