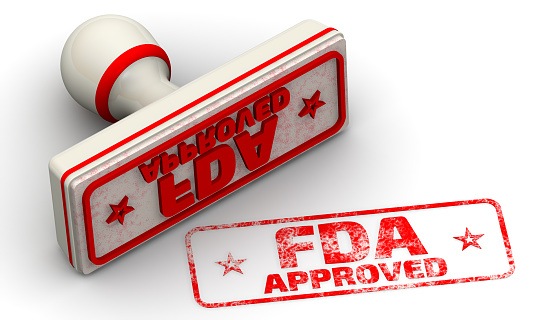 On April 16, the U.S. Food and Drug Administration (FDA) approved nivolumab in combination with fluoropyrimidine- and platinum-containing chemotherapy for frontline treatment of patients with advanced or metastatic gastric cancer, gastroesophageal junction cancer, and esophageal adenocarcinoma.
Nivolumab is the first immunotherapy approved as a first-line treatment for this patient population. The decision was supported by the phase 3 CheckMate-649 trial evaluating this agent in combination with the chemotherapeutic regimens mFOLFOX6 (fluorouracil, leucovorin, and oxaliplatin) or CapeOX (capecitabine and oxaliplatin), compared to chemotherapy alone. The 789 patients who received nivolumab in combination with chemotherapy achieved a superior overall survival (OS) compared to the cohort receiving chemotherapy alone, or 13.8 months compared with 11.6 months.
"In CheckMate-649, nivolumab plus chemotherapy combination significantly improved survival for patients with metastatic gastric cancer, gastroesophageal junction cancer, and esophageal adenocarcinoma, reducing the risk of death by 20%. Additionally, 55% of patients were still alive at one year," said principal investigator Yelena Y. Janjigian, MD, chief of gastrointestinal oncology at Memorial Sloan Kettering Cancer Center, via press release. "These findings are important, reinforcing the potential of this nivolumab-based combination as a standard of care for this population of patients in high need of treatment options that may extend their lives."
The most common adverse events (AEs) reported in ≥20% of patients include peripheral neuropathy, nausea, fatigue, diarrhea, vomiting, decreased appetite, abdominal pain, constipation, and musculoskeletal pain. Fatal AEs occurred in 16 patients (2%) treated with nivolumab.
"Today's approval is the first treatment in more than a decade to show a survival benefit for patients with advanced or metastatic gastric cancer who are being treated for the first time," said Richard Pazdur, MD, director of the FDA's Oncology Center of Excellence in a press release. "The FDA is committed to bringing new safe and effective treatment options like nivolumab to patients with advanced cancer."
Today, @US_FDA approved nivolumab, in combination with chemotherapy for 1L treatment of patients with metastatic gastric/GE junction/esophageal adenocarcinoma: 1st FDA-approved immunotherapy for the 1L treatment of gastric cancer @OncoAlert pic.twitter.com/IdL2XGstMm

— Toni Choueiri, MD (@DrChoueiri) April 16, 2021
Excited to share the news!! Nivolumab FDA approved in 1st Line gastric cancer! Not restricted by CPS. Thankful to all our pts who participated in CM649. @KoheiShitara @sloan_kettering @OncoAlert https://t.co/o0bQy8YVwr

— Yelena Y. Janjigian MD (@YJanjigianMD) April 16, 2021
Credit: Original article published here.