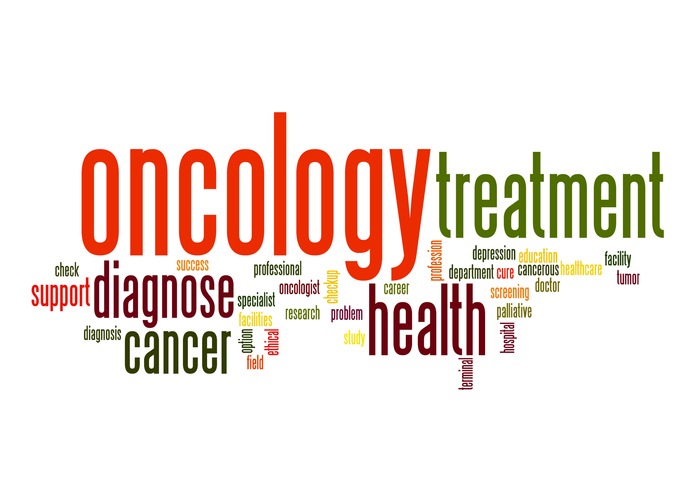 In this edition, read about a machine learning algorithm to predict cancer mortality, the effect of persistent poverty on cancer mortality, what products to avoid in order to reduce cancer risk, an electronic application to monitor health in cancer patients, and more.
A study evaluated the predictive value of a machine learning algorithm to forecast 180-day mortality in cancer patients in the outpatient oncology setting. The machine learning algorithm was employed to predict 180-day mortality risk between four and eight days ahead of a patient encounter. Of 24,582 patients seen during the study period, 1,022 (4.2%) died during the 180-day period following their appointment. For the whole study group, the area under the curve receiver operating characteristic curve was 0.89. The authors of an invited commentary said that the study is important as far as machine learning progress in health care, "though there remains a long road ahead for the field."
Cancer patients living in counties with persistent poverty may be at an increased risk for mortality, even more so compared to those living in counties with current poverty, according to a study. A persistent poverty county is defined as one in which 20% or more residents have been in poverty since 1980. In nonpersistent poverty counties, the calculated overall cancer mortality was 179.3 deaths per 100,000 people per year, compared to 201.3 in persistent poverty counties—a 12.3% increase.
A study shows that consumers who avoid products containing specific endocrine disruptors can reduce the risk of cancer, reproductive disorders, and thyroid disease. The researchers observed that people who avoided products with parabens, triclosan, BPA, and fragrances were twice as likely to be in the group with the lowest body burden for all chemicals combined. They also found that avoiding certain products and reading ingredient labels was most effective at reducing exposures to parabens, triclosan, and benzophenone-3.
Researchers have developed an electronic application to monitor cancer patients' physical and mental health using gamification. In this app, users answer a series of daily questions about their mood and where they are experiencing pain. Subsequently, the app rewards them in the form of advice or songs, resources intended to increase their motivation. The information obtained from their answers is sent to a hospital or association physician for analysis.
Women receiving fertility-sparing surgery (FFS) for borderline ovarian tumors were still able to conceive, according to the findings of a study published in Fertility & Sterility. According to the results, the survival rate for the entire cohort of 277 women was 99%, and the researchers was no difference between those who had received FSS and those who had undergone radical surgical cancer treatment. "The ability to become pregnant seems to be preserved with fertility-sparing surgery, a knowledge that is absolutely critical for the advice and treatment given to young women with ovarian borderline tumors," says the study's first author Gry Johansen, doctoral student at the Department of Oncology-Pathology, Karolinska Institutet via a press release.
Even if cancer patients are not fully ready to have an advance care planning (ACP) discussion, they may still be open to the conversation, according to a study. ACP discussions are known to have beneficial impacts on cancer patients, but both healthcare professionals and cancer patients report that readiness to have the conversation is a significant hinderance, according to the researchers. All 15 patients exhibited signs that they were both ready and not ready to have the ACP discussion, the study authors noted.
African American breast cancer survivors (AABCS) experience disparities in sleep disturbance, according to a study. Over half of AABCS (57%) reported clinically significant sleep disturbance before diagnosis, and this rate remained largely unchanged at 10 months (53%) and 24 months post-diagnosis (61%). The researchers noted that sleep disturbance scores indicated clinically significant disturbance at all three assessments. The researchers observed most AABCS slept less than the recommended 7 hours per night at each assessment.
A qualitative study assessed a unique role of oncology nurses: addressing needs pertaining to spirituality and religion in their patients. A survey with two main questions was completed by 62 nurses. The first question pertained to their patients' spirituality at the start of their cancer journey. The second question pertained to the nurses' experiences with patients' spirituality and how they responded. Two main themes emerged from the results: (1) trying to make sense of the situation, and (2) listening and acknowledging.
Speaking of oncology nurses…thinking this may be the career path for you? DocWire News recently rounded up the top five oncology nursing programs in the country, both for a bachelor's degree and a master's degree. Click here to learn more.
Credit: Original article published here.