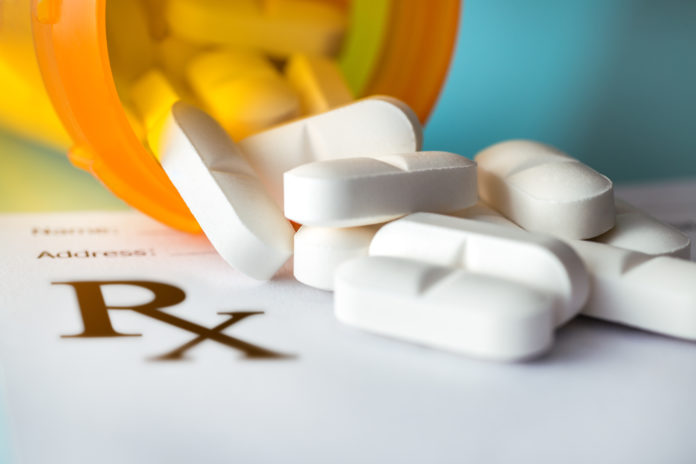 Combination therapy with ibrutinib and venetoclax seems beneficial for patients with previously untreated chronic lymphocytic leukemia (CLL), according to a study published online June 10 in JAMA Oncology.
Nitin Jain, M.D., from the University of Texas MD Anderson Cancer Center in Houston, and colleagues enrolled 80 previously untreated patients with CLL in a single-center, phase 2 nonrandomized trial. Treatment consisted of ibrutinib monotherapy for three cycles, thereafter combined with venetoclax for a total of 24 cycles of combination treatment. Patients were followed for a median of 38.5 months.
Five of the patients discontinued the study during the monotherapy phase, and 75 received combination therapy. The researchers found that 56 and 66 percent of patients achieved bone marrow-undetectable measurable residual disease (U-MRD) remission at 12 and 24 cycles, respectively, on an intent-to-treat analysis of combined treatment. Seventy-five percent of patients achieved a best response of bone marrow U-MRD remission. Across all high-risk subgroups, responses were observed, independent of immunoglobulin heavy-chain variable gene mutation status, fluorescence in situ hybridization category, or TP53 mutation. Three-year progression-free and overall survival was 93 and 96 percent, respectively. None of the patients had CLL progression.
"I think this will be one of several standard of care treatments available for patients with CLL," Jain said in a statement. "There are pros and cons to each of those approaches, and physicians will have to decide which option is best for their patient."
Several authors disclosed financial ties to pharmaceutical companies, including AbbVie, which provided funding and supplied venetoclax.
Abstract/Full Text (subscription or payment may be required)
Copyright © 2020 HealthDay. All rights reserved.
Credit: Original article published here.