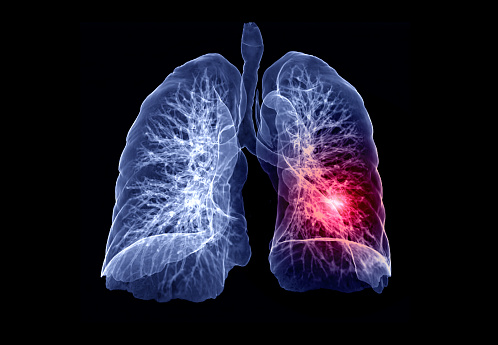 Among patients with lung cancer, disparities exist with race, gender, sexual orientation, and economic status in virtual every country worldwide, according to several leading international lung cancer researchers at a press briefing held by the International Association for the Study of Lung Cancer last week.
"[C]ontemporaneously, the COVID-19 pandemic has exposed the already existing health inequities in underserved populations [in the United States]. It is well documented that Black patients, Indigenous People, patients of Pacific island descent, and Hispanic patients are 3.7 times, 3.5 times, 3.1 times, and 2.8 times, respectively, more like to succumb to COVID-19, than White patients.(1) These disparities cannot be explained by differences in income alone.(2) It is, therefore, very likely that the pandemic will only exacerbate lung cancer health care delivery gaps in these already disenfranchised communities," said Patient Research Advocate Jill Feldman, co-founder of the patient advocacy group, The EGFR Resisters via a press release.
The researchers found sex disparities across almost all countries, with the male-to-female rate ratios exceeding 5 in five countries (Belarus, Turkey, Lithuania, Bulgaria, and Estonia) and ranging from 2.0 to 5.0 in 22 countries for rates of incidence of lung cancer. The observed that from 1978-2012, 19 countries showed significantly favorable trends among men, with the largest decline in incidence rates occurring in Bahrain, while 26 countries displayed notable unfavorable trends among women/
"The disparity in both incidence rates and trends of a birth-cohort effect between the sexes may reflect sex differences in underlying risk factors and pathogenesis. Further etiologic research will be required to identify reasons for the elevated incidence of lung cancer among [women]," according to Dr. Yanting Zhang, of the Department of Medical Statistics and Epidemiology at the School of Public Health, Sun Yat-sen University, Guangzhou, Guangdong Province, China.
Moreover, empirical modeling found that screening guidelines inadvertently increased racial/ethnic disparities in screening-prevented deaths or increased life-expectancy for each minority group. To rectify this disparity, the researchers suggested broadening the eligibility criteria to additionally select individuals who would benefit most under the Life-Years From Screening-CT (LYFS-CT) model. Their results showed that increasing USPSTF criteria to include these high benefit people selected significantly more African-Americans than whites (22% vs 9%), and thus could attenuate or eliminate racial disparities in lung cancer.
"Patients with the lowest income may be slower to seek treatment, are more likely to be undertreated, and have historically had worse survival for early-stage NSCLC," Dr. Stiles reported. "We sought to determine whether early-stage NSCLC outcomes have improved over time in low-income patients, and I can report that progress has been made."
Credit: Original article published here.