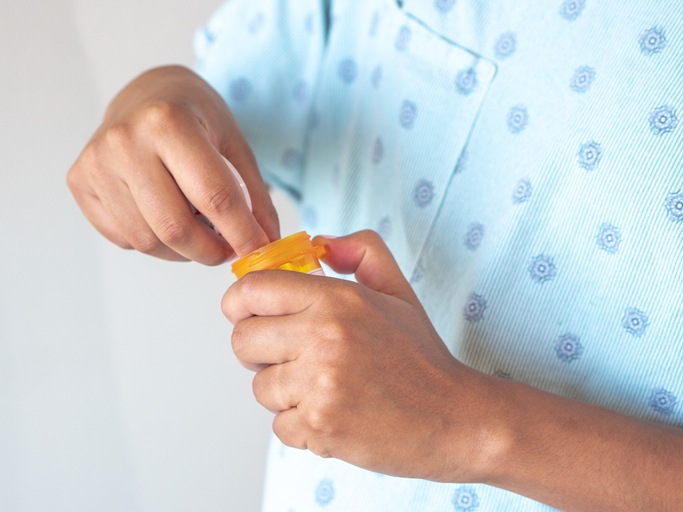 Efforts to stop the opioid epidemic may have had an unintended consequence on pain management for near end-of-life terminally ill patients.
That's what researchers found in a new retrospective study of more than 2,600 hospital discharges to hospice care from 2010 through 2018. During this time, the rate of opioid prescribing at discharge fell sharply, from 91.2% in 2010 to 79.3% in 2018. The researchers adjusted for age, sex, cancer diagnosis, and location of hospice care in their analysis.
"Pain is a common end-of-life symptom and it's often debilitating," said lead study author Jon Furuno, PhD, in a press release.
The mean age of the patients in the study was 65.8 years, and more than half of the patients in the study had cancer. According to Dr. Furuno, more than 60% of terminal cancer patients experience pain that is "very distressing."
Dr. Furuno and his fellow study authors also observed an increase of non-opioid analgesic medication prescriptions during the study period.
The Centers for Disease Control and Prevention (CDC) issued a guideline for prescribing opioids for chronic pain in 2016. According to the CDC, from 1999 to 2019, opioid-related overdose deaths increased over six times—presenting a clear-cut need for opioid prescribing reform.
But according to Dr. Furuno, who is an associate professor and the interim chair of the Oregon State Department of Pharmacy Practice, these well-intentioned initiatives may be leaving certain patients to deal with significant amounts of pain.
"There are some concerns, however, that indiscriminate adoption or misapplication of these initiatives may be having unintended consequences," he explained. "The CDC Prescribing Guideline and the other initiatives weren't meant to negatively affect patients at the end of their lives, but few studies have really looked at whether that's happening. Our results quantify a decrease in opioids among patients who are often in pain and for whom the main goal is comfort and quality of life."
The study was published in the Journal of Pain and Symptom Management.
"Sometimes non-opioids alone are the best choice, or non-opioids in combination with opioids," Dr. Furuno noted. "But it's important to remember that non-opioids alone are also not without risk and that delaying the start of opioid therapy may be delaying relief from pain."
Credit: Original article published here.