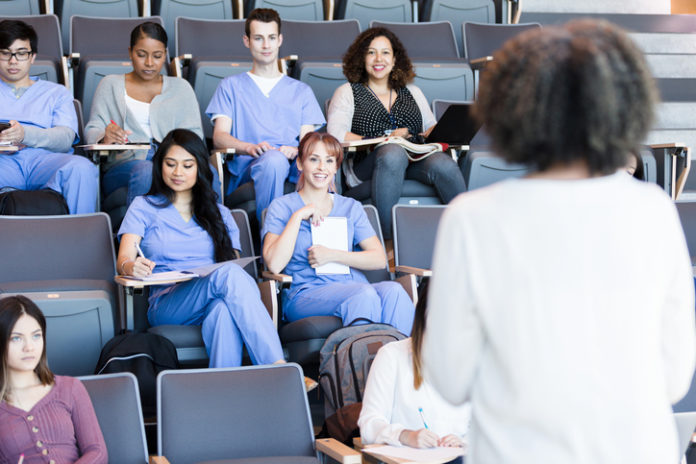 A study identified predictors of and factors associated with a desire to work in oncology among nurses. The researchers, reporting in BMC Palliative Care, concluded that attitude toward caring for dying patients and general self-efficacy were important predictors.
The cross-sectional study took place in five hospitals in Saudi Arabia. The study sample consisted of 474 out of 665 participants (71.2% response rate). Participants completed the Palliative Care Quiz for Nursing, Frommelt Attitudes Toward Care of the Dying Scale, General Self-Efficacy Scale, and Minnesota Satisfaction Questionnaire short form. Participants were undergraduate nursing students (UNS) who had completed their internship program, postgraduate oncology nursing students (PONS) enrolled in a postgraduate oncology nursing diploma program, and oncology registered nurses (ORN) currently working in inpatient oncology settings.
A Lack of Palliative Education Across Groups
In the UNS group, there were 178 out of 231 participants, for a response rate of 77%. The mean age was 23.6 years, and most were female (n=130). The majority of UNS said they did not receive palliative care education in their program. Among UNS, the most preferred nursing specialties were emergency, surgical, and perioperative nursing. Oncology nursing was among the least preferred, with just 51 saying they were likely to pursue an oncology nursing career. Females were more likely than males to say they would likely work in oncology.
The ORN group had a 66% response rate, with 263 out of 398 participants. The mean age was 35.3 years, and most participants were female (n=233). Palliative care education prior to graduation was rare, only reported by 75 participants, while 92 said they received post-graduation education. Everyone in the ORN group cared for terminally ill patients on a monthly basis. There were 189 participants working in adult wards. Half of participants in the ORN group said they intended to continue working in oncology. Post-graduation palliative care education was a significant predictor of intention to stay in oncology. Nurses who were older and had more experience as an RN and an ORN were more likely to say they would stay in their field.
The PONS group was the smallest, with 33 of 36 participants, for a 91.6% response rate. The mean age was 30.7 years, and 25 participants were female. All but two participants did not receive palliative care education during undergrad. However, 27 participants said they intended to stick with oncology nursing.
The One Unifying Factor of Intention to Stay in Oncology, Conclusions
The researchers said the only consistent variable predictive of intention to continue working in oncology among UNS, ORN, and PONS was a more positive attitude toward caring for dying patients (odds ratio, 1.09; 95% confidence interval, 1.04-1.16).
The study authors wrote in their conclusion, "To our knowledge, this is the first study that has investigated the influence of individual characteristics, job-related factors, palliative care knowledge, attitude toward caring for dying patients, self-efficacy and job satisfaction on nurses' intention toward working in oncology nursing. … Findings such as the lack of appeal of the oncology specialty to undergraduate nurses, the likely loss of existing oncology nurses and the importance of attitude in shaping intention to work in oncology nursing, should be taken into account when planning for the future Saudi oncology nursing workforce."
Credit: Original article published here.