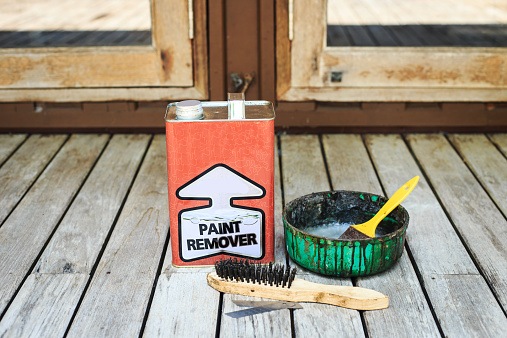 Workers who use methylene chloride paint strippers face an increased risk of death, according to a study published in JAMA Internal Medicine.
"It is unacceptable that these workers died simply because they were doing their job," said lead author Annie Hoang, a UCSF medical student and research fellow at UCSF's Program on Reproductive Health and the Environment via a press release. "I hope the EPA will do its job to protect our workers and save lives."
To conduct this study, researchers combed different sources, including published scientific papers and government databases. They then collated information that included medical records and autopsy findings. Overall, their assessment uncovered an increase since 2000 in occupational fatalities related to both paint stripping and to bathroom construction, due to stripping bathtubs.
"Based on our findings, workers are still at risk from methylene chloride products," said Kathleen Fagan, MD, MPH, former Medical Officer in the Office of Occupational Medicine and Nursing at OSHA and one of the study's researchers. "Health care providers have a critical role to play in preventing deaths by counseling at-risk patients on risk reduction and providing resources on safer alternatives to methylene chloride."
"Safer alternatives to methylene chloride are available and in widespread use," said senior author Veena Singla, PhD, a senior scientist at the Natural Resources Defense Council. Previously, she was director of science and policy with UCSF's Program on Reproductive Health and the Environment.
"The science is clear," Singla said. "It is past time to eliminate this deadly chemical and prevent any further tragic loss of life."
Credit: Original article published here.